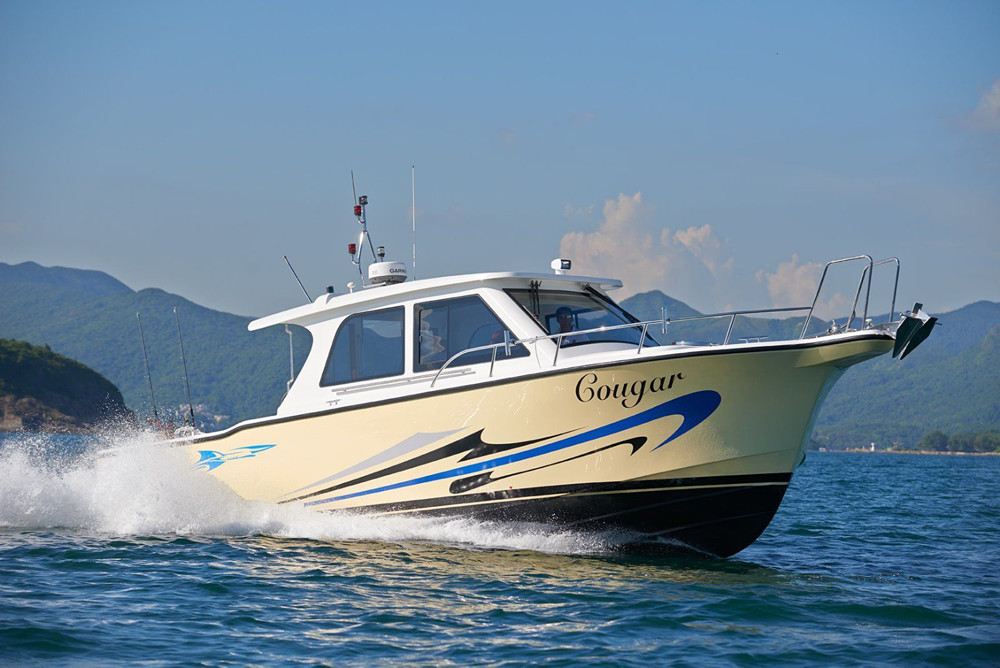 Rates:

Cougar MAX Capacity 9

Day:

$9,000 and Up

Time:

10:00am till 6:00pm

Night:

$9,000 and Up

Time:

7:00pm till 11:00pm
Please note there is a fuel excess for long trips.
A variety of fishing trips are offered on Cougar including:
Inshore with a maximum of 8 people from four hour afternoon squidding to eight hour inshore jigging/popping.(year around)
Mid-water (15-40 miles offshore). (March to October)
Special offshore oil rig trips. (March to October)
Sight seeing trips. (year around)
Hong Kong Island exploration trips. (year around)
Cougar is moored at the exclusive Clearwater Bay Country Club and Marina located at the eastern most point of Sai Kung peninsula.  The Cougar is a 38 foot purpose built recreational fishing boat. The boat is ideal for private charter for up to 9 anglers for inshore and up to a maximum of 8 for the longer offshore trips. We cater to novice and experienced anglers and provide fishing rods in the price with advance request.