We are happy to announce two of our new adventure staycation packages for all cruising the high seas around Hong Kong with attractive rates and regular sailings.
The Spectrum of the Seas
Dream Cruises
For more details please email us on [email protected] or whatsapp on +852 9106 0265.
Activities :
Tallest view deck (300 feet above sea level)
Bouncer
Bumper Cars
Flow rider experience
Skypad
LaserTag
Ripcord by iFly
Archery
Royal Theatre
Star Stage Moment
Seaplex
Solarium
Specialty Restaurants :
Cafe Two 70
Sorrento
Noodle Bar
Wonderland by Dadong
Windjammer Marketplace
Chops Grille
Shooner Bar
Vintages
Rooms :
Ultimate Family Suite
Royal Loft Suites
Loft Suites
Aqua Theatre Suite
Boardwalk View Balcony Rooms
Central Park View Rooms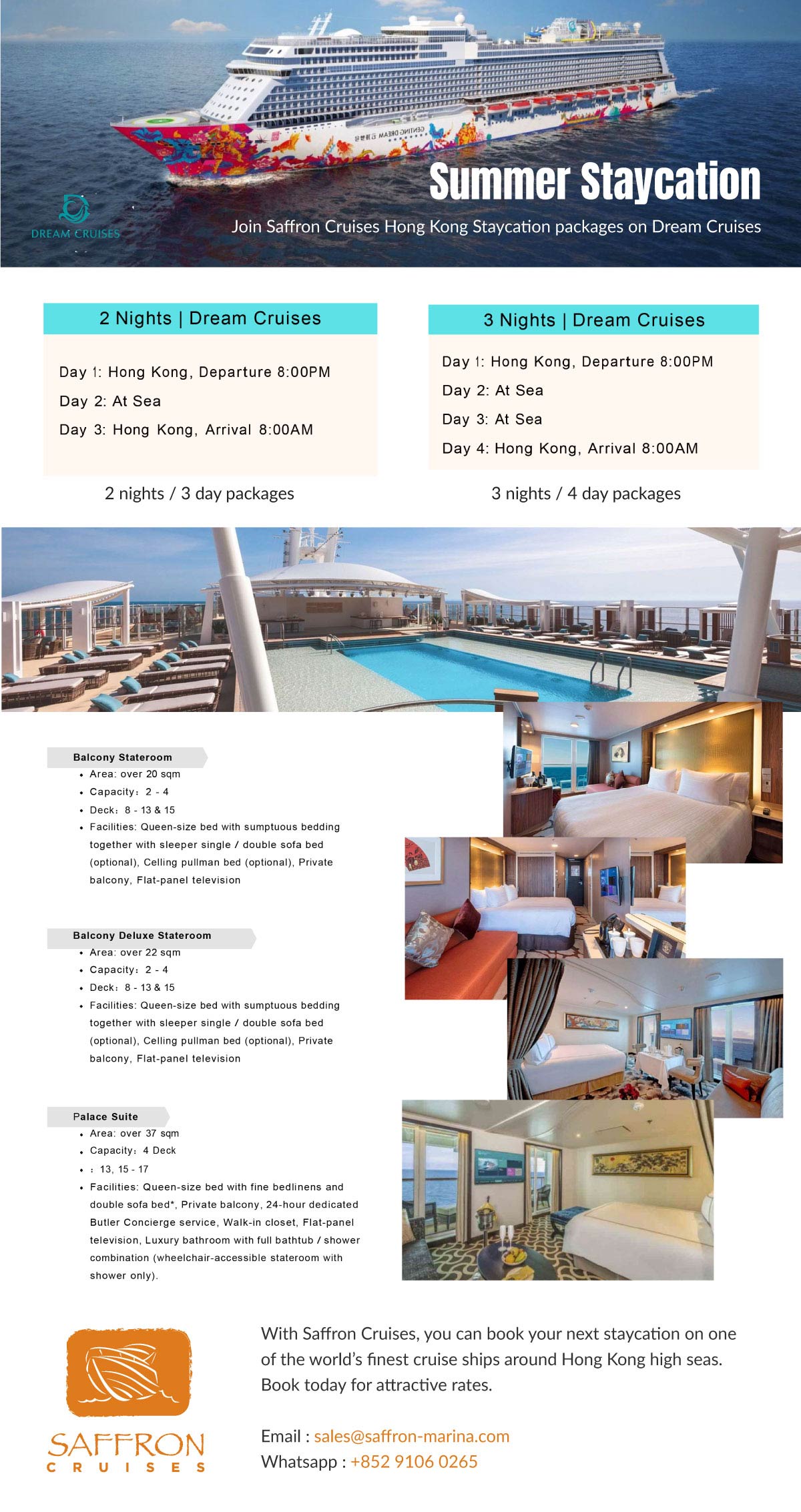 Genting Dream gathers the world's top entertainment and leisure facilities, taking you to experience the sincere and warm hospitality of Asia and fascinating local conditions and customs, and start the unforgettable journey of
maritime dream.
An endless assortment of fun activities – including water-slides, bowling alley, rope course, rock climbing wall and many more.
The ships are bursting with entertainment and excitement, they have also left plenty of space for some much needed relaxation.
Fortunately, you don't need to travel far to experience the best Asian and international flavors in both exciting indoor and outdoor venues on Genting Dream.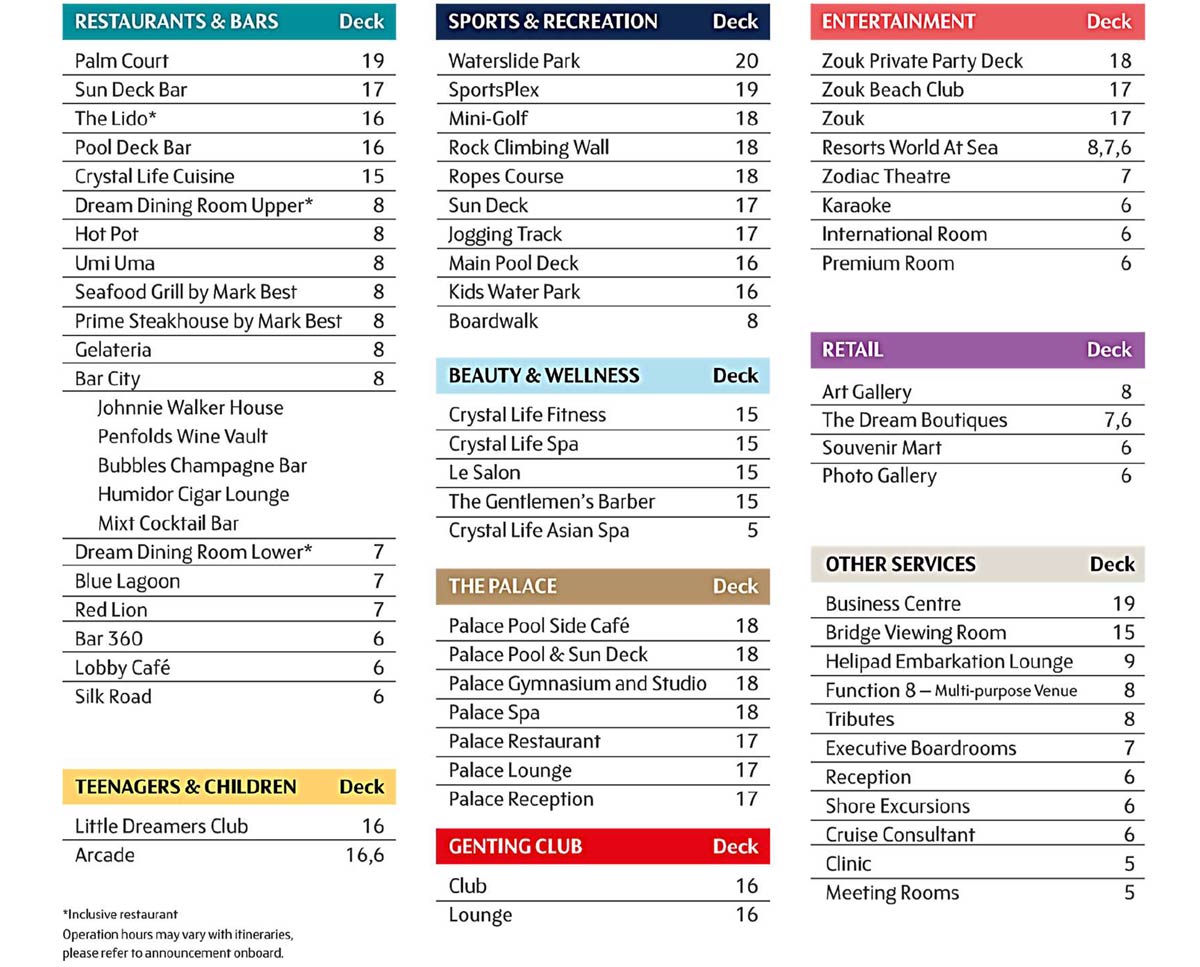 With Saffron Cruises, you can book your next staycation on one of world's most luxurious Cruise liners  on the world's finest cruise ships around Hong Kong high seas. Book today for attractive rates.
Email : [email protected]
Whatsapp : +852 9106 0265