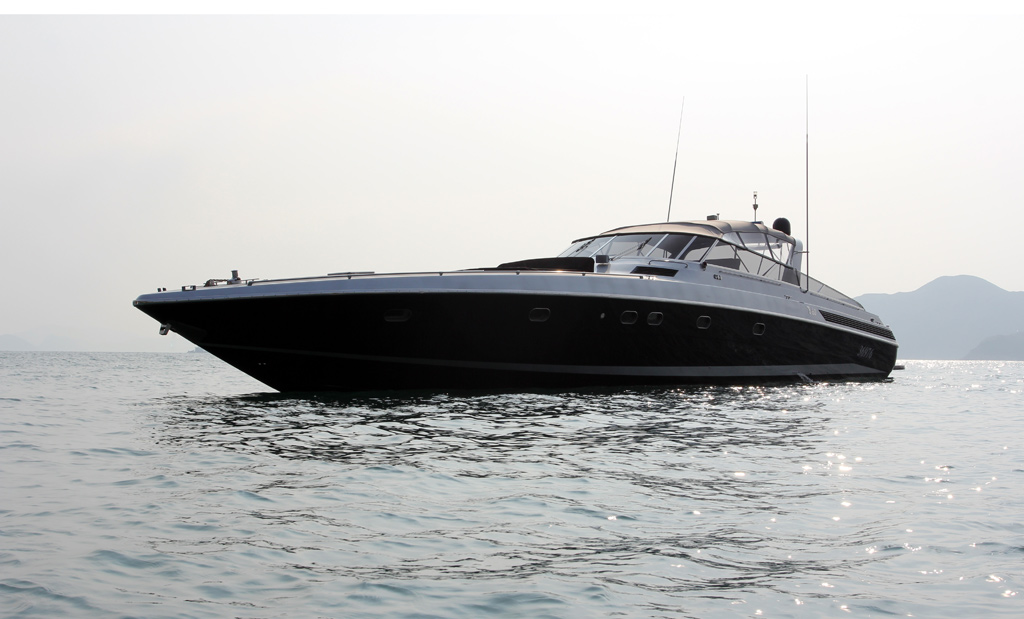 Rates:

Baia 80 MAX Capacity 10

Day:

$60,000

Time:

10:00am till 6:00pm

Night:

$60,000

Time:

7:00pm till 11:00pm
Please note there is a fuel excess for long trips..
Our Baia Panther 80ft is a  high end modern luxury 80ft Motor Yacht built by leading Italian yacht builders BAIA. She has extraordinary speed and power but set in luxury comfort for magical days out on the water. Cruising speeds of around 30  knots can take you to the best beaches in no time where you can relax and be pampered to your every needs.
Our Baia 80  is ideal for small groups (8-10) who want quality, style and comfort.