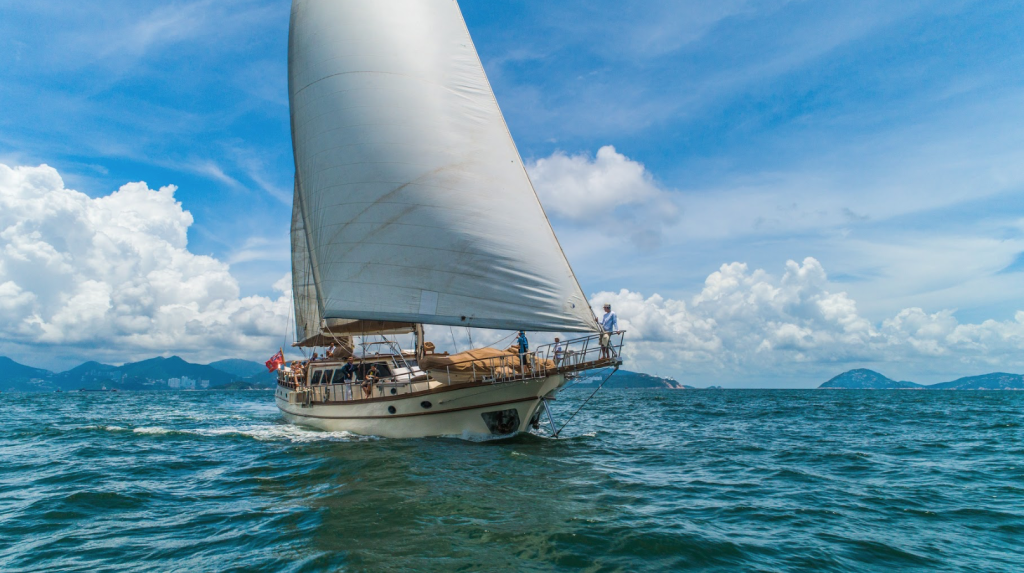 Rates:

Lady Lorraine Capacity 42

Day:

HK$TBA

Time:

10:00am till 6:00pm

Night:

HK$TBA

Time:

7:00pm till 11:00pm
Please note there is a fuel excess for long trips..
Lady Lorraine is a stunning, steel-hulled, twin engine, gullet ,with all the space, comfort and finishes of a 100 ft luxury sailing yacht. Built on the south-west coast of Turkey, gullets are two to three-masted sailing yachts traditionally used to cruise Eastern Mediterranean waters, in great style. Lady Lorraine's deck space is vast and provides many areas for relaxation. The air-conditioned saloon has large windows providing a perfect escape in hot weather; it will sit 18 people comfortably. The cabins are exquisitely fitted out. As for the professionally equipped galley, it will make child's play of catering for 40 guests, be it for a cocktail party, a buffet or a more intimate dinner party.
Lady Lorraine is the only sailing yacht of its kind in Hong Kong. Manned by a professional English-speaking crew of 3, with the possibility to bring on much more staff, she will accommodate 42 guests in timeless luxury.