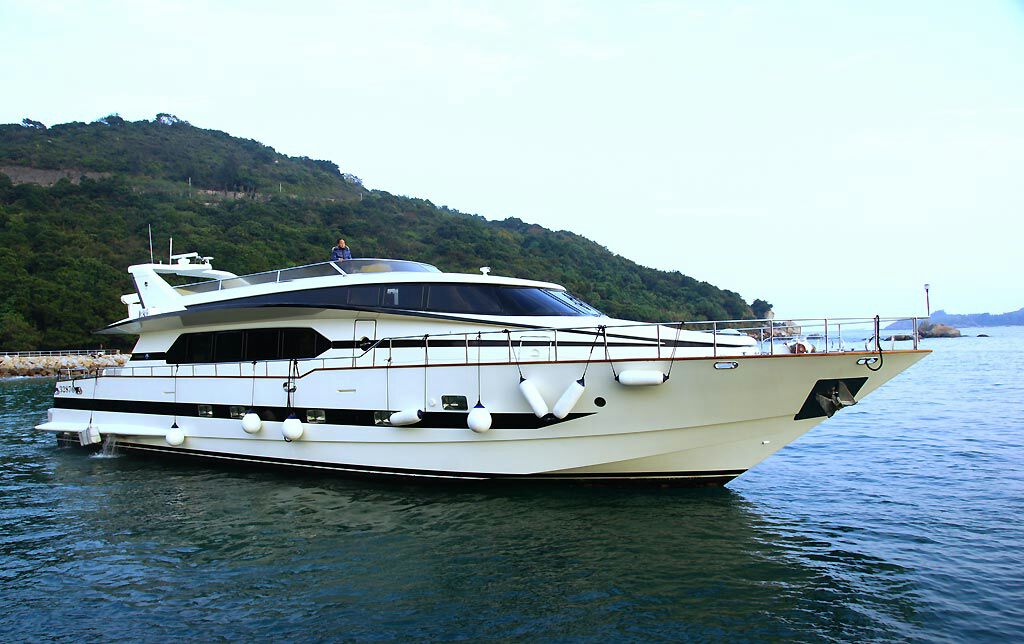 Rates:

Technomarine 92 Capacity 50

Day:

$30,000

Time:

10:00am till 6:00pm

Night:

$30,000

Time:

7:00pm till 11:00pm
Please note there is a fuel excess for long trips..
Technomarine 92 is a fantastic large cruiser. She is ideal for large parties, corporate events and weddings. Technomarine  has a large cabin and top deck and a karaoke room.
Technomarine  is ideal for groups up to 50 people who want quality, style and comfort. Complimented by our special catering and waiter services.